The Stephen Eves Collection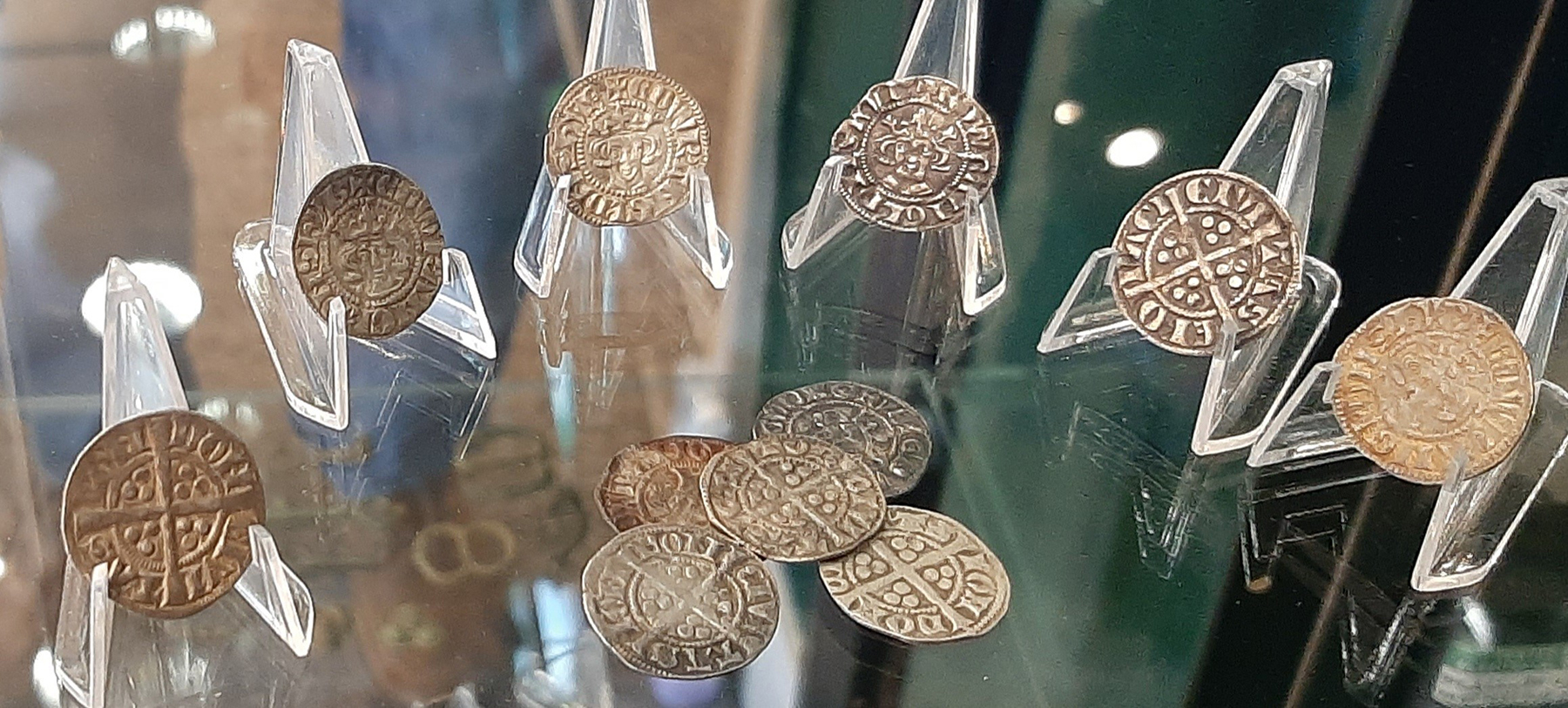 We are excited to have an amazing collection of "local finds" on display. Discovered over recent years in the local area by Saxmundham resident Stephen Eves, this is a collection of huge historical importance.
The collection consists of coins, brooches, armour and a whole lot more.
Covering items from the neolithic period (around 6,000BC), Anglo Saxon, Roman and Medieval periods, right up to more recent times, this collection truly is a must see for all visitors.
Stephen Eves comments "It's wonderful to be able to show off some of these items to a wider audience and show that Saxmundham has such a rich and varied history".